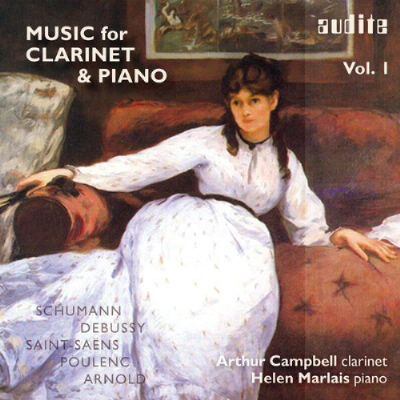 Music for Clarinet and Piano
Audite. 2012
Arthur Campbell, clarinet with Helen Marlais, piano. Banff Centre. Recording Engineers: Jeremy Tusz and Etienne Decreuse. Sound Supervisor: David Gleeson. Producer: Benjamin Broening. Executive producer: Ludger Bockenhoff. Winner of Fono Forum's Star of the Month and Stereo Magazine's CD of the Month.
Campbell and Helen Marlais were nominated for the 2013 International Classical Music Awards.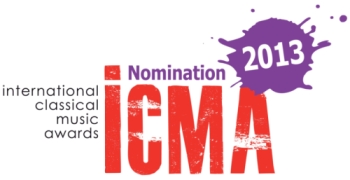 Premieres!
Arthur Campbell, clarinet, Helen Marlais and Dmitri Novgorodsky, piano.
Peterborough, NH: Gasparo Records, 2001.
Compact Disc Recording.
Features pieces written for Campbell by:
Shulamit Ran – Three Scenes for solo clarinet
Augusta Read Thomas – From Icarus with Gusto
Bruce Saylor – Cantos from the Inferno
Pieter Snapper – The Madeleine in the Mercury
Andrew MacDonald – Sonata for Clarinet and Piano
Chin-Chin Chen – The Turning Point